Our family dental practice helping Ventura County patients for over 45 years.

Dentures
Affordable Full & Partial Dentures  that are more Natural Looking and Comfortable than Ever Before
If you have recently lost yo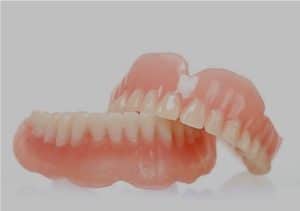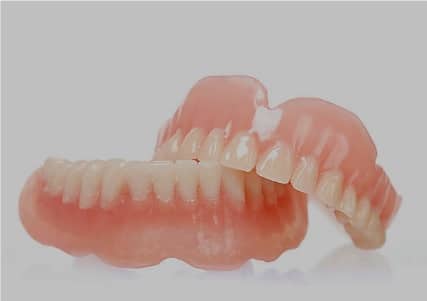 ur ability to chew or speak properly because of missing or pulled teeth, then dentures could be an effective and affordable solution to fix your smile today. Applied to different conditions than Partial Dentures, full dentures are a custom-made set of fake teeth designed to fill the holes left in your smile by lost permanent teeth. This set of teeth is generally worn during the day and taken off at night. Visit our types of dentures page to learn more about the different kinds of dentures offered at Carson & Carson, DDS.
An alternative to using dentures, Dental Bridges or IMPLANTS can be inserted into the mouth to restore function in a similar, but more permanent way. If you're looking for comfortable and durable dentures, visit the offices of Oxnard Dentist – Carson & Carson, DDS.
Contact Us For Same Day Dentures
Restore Confidence in your Smile
With over 45 years of experience serving Oxnard & Ventura County, our dental experts at Carson & Carson, DDS have improved lives for decades offering a multitude of dental services like dentures and dental implants. Schedule an appointment or speak to a qualified professional about how dentures could be the solution to fix your dental dilemma. Call our Oxnard office at (805) 983-0717.
The Process of getting Dentures
The process of creating dentures to fit your exact dental circumstances starts between 8 to 12 weeks after the teeth are lost or extracted from your mouth. A mold of the mouth tissues is taken and models are created based on this mold. The dentures are constructed piece by piece on this model and then tested with the patient's mouth to ensure that they will work properly when used. This step of the process takes about 4-5 weeks on average with a visit to the dentist once a week. It is important to revisit your dentist and have the dentures adjusted if they are causing any discomfort or irritation along the oral tissues.
Adjusting to Dentures
Over time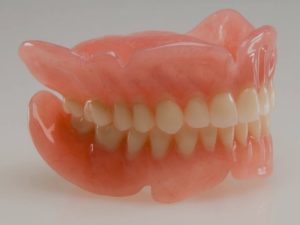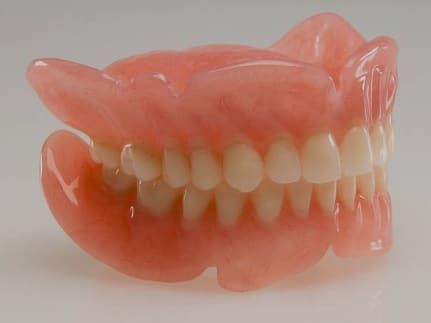 , your mouth will change shape causing dentures to loosen or become irritating to the gums. When seen often enough (annually or earlier) a dentist can reline, remake, or rebase your dentures to adjust for normal wear and return their shape to being perfectly comfortable. Just like normal teeth, dentures should be brushed daily to avoid the buildup of unwanted plaque or odors.
Denture Adhesives
Adhesives for dentures are typically not necessary, but there are situations where they improve the stability, retention, bite force, and sense of security for the user of the dentures.
Individuals who have a chronic dry mouth, elderly folks susceptible to stroke, or who are currently taking cold remedies are prime candidates for the use of adhesive with their dentures.
Denture adhesives should not be used when: the adhesive is not going to fix the underlying problem like a badly fitting set of dentures, when your mouth cannot be regularly cleaned, or when adhesives have been used for a prolonged time period.
Dentures Before and After


A full upper denture correctly done changed this patients face and smile.
This gentleman received a full upper and lower partial denture. The partial dentures are undetectable on him.
I tried to keep this patient's teeth, but he was insistent on dentures. They look good, but his teeth could have been saved. The patient is always right.
This gentleman needed full dentures. They also turned out undetectable.
This lady insisted on lower dentures as well as the upper. Her upper was unavoidable, but she could have postponed the lower for a while. I delivered her dentures the same time I extracted her teeth. An immediate denture. See the next photo below.
The dentures improved her appearance, but as with all lower dentures, the patient was uncomfortable with the instability. They look beautiful though.
This man's denture changed his whole outlook on life. He assumed a pleasing appearance with their placement.
#1 Here are four series of photos below of an extraction case. This was before her extractions.
#2 These are more photos before her extractions.
#3This is after her extractions.
#4 This is her appearance the moment I placed the dentures in her mouth. It gave her an attractive appearance. Unfortunately, she ha difficulty dealing with her lower denture.
Reviews