Looking for a great dentist but can't find the affordable care you need in Santa Barbara? Our offices located in Ventura County are less than an hour's drive from the beautiful Santa Barbara coastline. Even if the journey to Carson & Carson is a few miles longer, it is worth it to have your oral hygiene cared for by some of the best dentists in all of California because the health and aesthetic of your teeth can have a huge impact on your quality of life.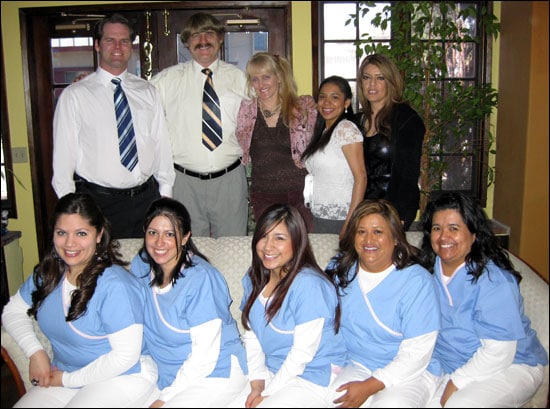 Locations
Carson & Carson DDS
126 W. Deodar Ave.
Oxnard, CA 93030
-Between Oxnard Blvd. & A St.
Directions
Directions to our Oxnard office – Carson & Carson, DDS
Spanish Hills Dentistry
70 Daily Dr.
Camarillo, CA 93010
-Located in the building next to Eggs 'N' Things.
Directions
Directions to our Camarillo office – Carson & Carson, DDS (Spanish Hills Dentistry)
Request an Appointment
Expert Dentists in Santa Barbara – Carson & Carson DDS
Over 4 Decades of Serving Santa Barbara and Ventura County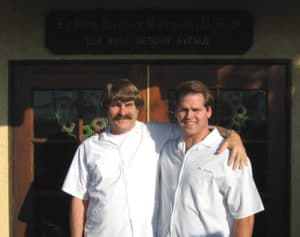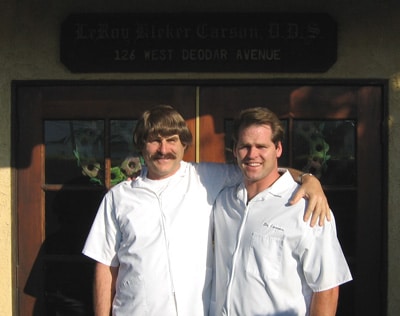 Brighten your smile at one of our conveniently located offices in Oxnard & Camarillo. Our dental offices are fully equipped with the latest tech for CT scans and digital radiography, so you can skip the messy teeth molds and putty. We also have an in house lab for creating Dental Crowns so that we may install them within the same day.
With over 60 years of combined dental experience, Dr. Leroy Carson and Dr. Derek Carson are experts who provide the highest quality dental care to the families of Santa Barbara and Ventura County. Call us today at 1-805-983-0717 and schedule an appointment with one of the most experienced practices in all of California: Carson & Carson, DDS.
Don't just take our word for it, check out what past patients have had to say about the service received at Carson & Carson on our reviews page.
Carson & Carson, DDS – Santa Barbara Dental Services and Office Locations
Santa Barbara Dental Services
Dental Office Locations
Request an Appointment
Reviews
Lamont Yvon
22:50 15 Mar 18
I have had a lot of procedures including 8 implants. There is no better dentist office than Carson and Carson. Dr. Derek Carson (the son of Dr. Leroy Carson) is FANTASTIC! He has learned well from his father (who still works there). Papa is the MAN!, and has been for years. Insane amount of knowledge. The Doctors are THE BEST! The support staff is fun and professional always. I will never go anywhere else.
Casandra Sorenson
23:05 08 May 18
A dentist that truly understands how much the whole dental trip petrifies me - and helps me overcome it. For the first time, and certainly not the last, he used nitros oxide and I can honestly say I can look at future visits without abject terror. No more waiting until the tooth needs pulled! I may even get my teeth cleaned.
Laura Lassiter
18:32 15 Mar 18
The BEST dental office in Ventura County!! Super friendly staff, easy to schedule appts, no issues with insurance processing, and Dr. Carson makes sure you are always comfortable and pain-free when getting any work done. I've been a patient for over 7 years now and I couldn't be happier! I highly recommend!