Our family dental practice helping Ventura County patients for over 45 years.

Dental Veneers
Dental veneers are thin shells that are placed and bonded to a tooth, improving the color of the tooth. Below is an example of a patient that chipped his front teeth and fixed them with dental veneers.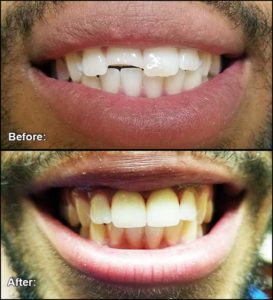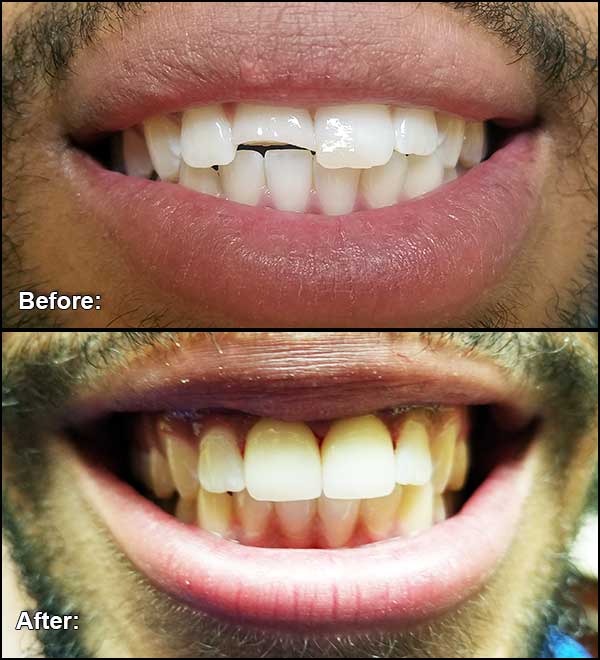 If you have a chipped or misaligned tooth or have discoloration due to a recent oral surgery or a list of common lifestyle activities such as smoking, drinking dark sodas or coffee, or advanced age, dental veneers can be an easy cost effective cosmetic dental solution.
The cosmetic dental specialists at Carson & Carson DDS. have years of experience using porcelain dental veneers to treat patients and bring back a bright white smile.
Request an Appointment
Dental Veneer Benefits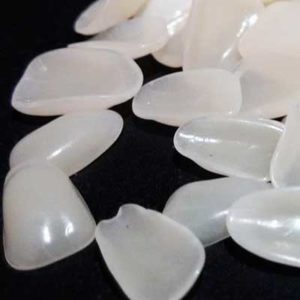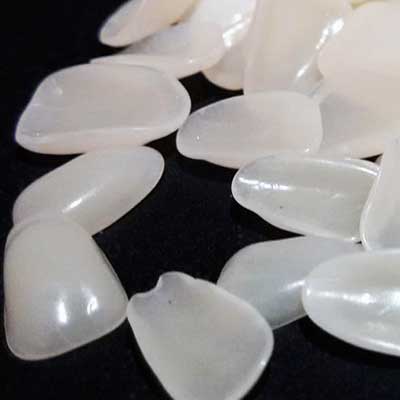 The benefits of using dental veneers include:
Dental Veneers look natural and can be indistinguishable to your other teeth.
Veneers last for anywhere between 12 to 25 years and need little maintenance outside of everyday dental hygiene (brushing, flossing, etc.)
Dental Veneers are molded to your teeth so that they are sized to fit your teeth comfortably and work with your specific situation.
Porcelain dental veneers are tolerable with your gums, more tolerable than older composite veneers.
If you have a tooth that is resistant to whitening or would like to have a more permanent solution for whitening your teeth, veneers are a good option.
Dental Veneers Procedure
The first step that we take when assessing a patient for dental veneers is diagnosing the patient. This includes examining your teeth and then discussing with you whether veneers are a good option. We may also make impressions of your teeth or take x-rays. We will talk with you about the process, what is involved and which teeth would be good candidates for this procedure.
The next step is to prepare the tooth (or teeth) for the dental veneer. The enamel of the tooth will be trimmed down to make room for the veneer. An impression of the tooth is taken which will be used to custom create the veneer.
After the dental veneer is created, we will place it on the tooth and assess the color and fit. Some additional trimming of the veneer may be necessary for optimal comfort. We apply a special cement to the veneer that, with the help of special light beam that activates special chemicals in the cement, will bond the veneer to the tooth's surface.
The final step is removing any excess cement, evaluating your bite, and making small final adjustments.
After a small period of a couple of weeks, we ask our patients to schedule another appointment so that we can make sure the veneer fits comfortably.
Make an appointment with one of Carson & Carson's friendly professional dentists
The Carson & Carson Dental office in Oxnard is always available to talk with you about dental veneers, the process, cost, and whether it is a good option for you. Call 805-983-0717 today and make an appointment with one of the best cosmetic dentists in Ventura County.
Request an Appointment