Fluoride – The Natural Cavity Fighter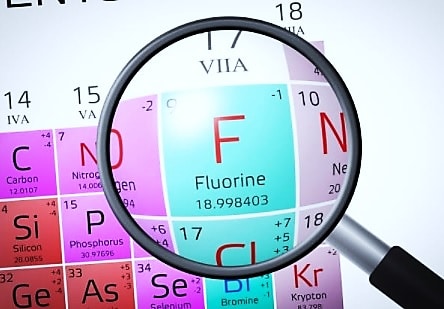 Despite all the rumors about the harmfulness of ingesting too much fluoride, according to the American Dental Association (ADA), there is not enough evidence to suggest that use of fluoride in small amounts is harmful enough to outweigh the benefits that it can provide to your overall well-being and oral health. Fluoride is a naturally occurring mineral that appears in many foods and water sources that we are exposed to. At Carson & Carson, DDS we recommend the use of fluoride treatments in small amounts to bolster healthy oral hygiene habits and prevent future cavities from forming. Call today to schedule an appointment at Carson & Carson, DDS (805) 983-0717.
Fluoride Treatment Helps Prevent Cavities & Tooth Decay
Before the addition of Fluoride to public drinking water, children suffered from 3 times as many cavities as they do today. Fluoride is a powerful tool that is utilized in the fight against tooth decay in modern preventative dentistry. It functions by naturally strengthening the enamel layer of your teeth which provides protection to the more vulnerable tooth structures underneath.
Request Appointment
Demineralization & Remineralization
As teeth lose minerals throughout the day through eating and acid erosion from plaque, minerals like calcium, phosphate, and fluoride fight back by rebuilding the structure of teeth through the process of remineralization. With good oral hygiene habits, consuming too many resources that cause demineralizaton, without the proper balance of nutrients that cause remineralization, will cause tooth decay and cavities. With the addition of small amounts of fluoride to your diet, you can tip the scales back toward remineralization and help prevent tooth decay.
Products With Fluoride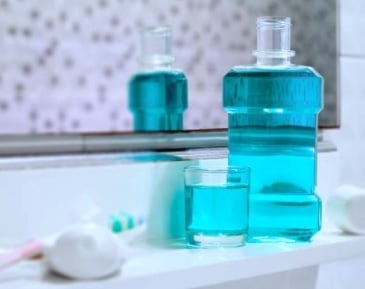 As previously stated, fluoride is naturally found in many sources of food and water. However, there are also products such as toothpastes and mouthwashes that contain levels of fluoride that sufficient enough to aid in the prevention of tooth decay. Since these products are unhealthy to swallow, they are not recommended for use with children under the age of 6 who are more likely to swallow toothpaste. Fluoride is highly effective and safe only when it used properly, at the right dosages. High dosages of fluoride are toxic, and its use with children should always be supervised. Although it is very difficult to ingest a lethal level of fluoride because of the low amount in over the counter products, you should always take caution by using it in only as instructed and in small amounts.
Contact Us Today
Fluorosis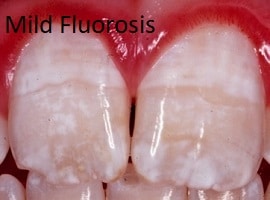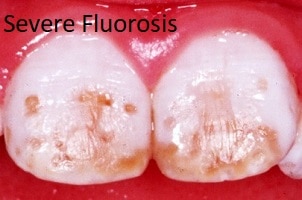 Over exposure to fluoride in children can lead to dental fluorosis which is the discoloration of the enamel of teeth with characteristic small, white or brown spots. Excessive consumption of fluoride products in children where teeth are still developing can lead to discoloration and damage of the enamel layer. If the damage is minor, white spots can be seen in small areas of the tooth. If the damage is severe, brown spots, serious straining & discoloration, and pits or holes can be seen along the surface of teeth.
Professional Fluoride Treatment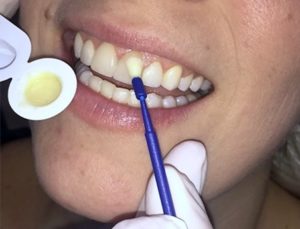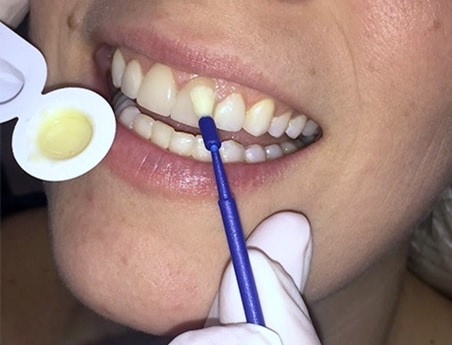 At Carson & Carson, we offer professional fluoride treatments that have up to 10x the strength of over the counter fluoride products. These treatments are designed to treat individuals who are more vulnerable to developing tooth decay such as:
Patients with poor dental hygiene habits
Those who suffer from eating disorders – Consistent exposure to stomach acid erodes the enamel of teeth
Individuals who abuse the use of tobacco or alcoholic products
Anyone that refuses to get a professional dental cleaning at least once a year
People who have exposed tooth roots
Or any person undergoing neck or head radiation
Get your teeth professionally strengthened and whitened with a high strength fluoride treatment today! Call Carson & Carson, DDS today for affordable pricing on fluoride treatments to brighten your smile and strengthen your teeth (805) 983-0717. Get the best dental treatment in Ventura County from the Oxnard dentist with over 45 years of experience – Carson & Carson, DDS. We are available 24/7 for emergency dental treatments in Oxnard, California.
Schedule an Appointment
Reviews
JoAnn Cataldo
21:06 07 Aug 23
Carson and Acasio Dentistry is great! All staff, including dentists, are very friendly and nice. They actually seem to care how the patients are doing. It's also easy to get there as it's right to the west of Oxnard Blvd.
Shannon Ball
18:19 07 Aug 23
This has been the best dental office we have been to as a family. They are warm, and welcoming. Anytime I have called to make an appointment, we were able to be seen quickly. I highly recommend them!
Rich Sprague
15:03 04 Aug 23
Several years ago, I moved to Oxnard and needed some dental work done. In the past, I have always chosen a dentist who offers Sleep Sedation (IV) which puts one into a state of fantasyland, and which I really like when having serious dental work.Upon looking online, I was pleased to find Carson & Carson and was initially treated by the father, LeRoy. On a subsequent visit where I desired the IV, I did not have the requisite ride home and son Dr. Derek graciously dropped me off at the house. To this day, I am grateful for his kind gesture.A little over a year ago, I broke a tooth and met Dr. Mike Acasio for the first time. He really made me feel comfortable with his incredibly positive and caring bedside manner. I then learned he was becoming a partner in the practice and began a discussion about how I could help them rebrand their practice with a new name and look.They hired me to be their marketing services manager and, among other things, to create a new website which is soon to be launched.During the last few months, I have gotten to see and experience first-hand their practice from top to bottom. The doctors are phenomenally talented and dedicated to care for their patients and provide the best experience one can have (most people, like me, would rather walk on hot coals rather than going to a dentist).The Carson-Acasio staff have a great bond and they are committed to their patients with the best care, and support each other through the process.Then just recently, I needed two teeth removed. Dr. Mike convinced me that he could do the work without sleep sedation. He removed the teeth, which then included a third which was badly infected and joined to the bone , and even had to crack the bone … all without me suffering or panicking.I've been going to dentists for a lifetime, and Dr. Mike is the best practitioner I have ever encountered.Over the past year and a half, I've learned a lot about dentistry and specifically about the Carson & Acasio practice. I've had the opportunity and privilege to be part of their organization and see, for myself, what they do and how they work. These folks simply stand head and shoulders above most people in the field.My mouth thanks them.