Flossing is Essential To Oral Health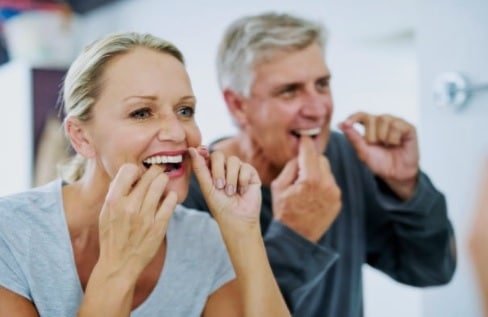 A daily flossing routine offers a unique opportunity to help prevent future cavities and tooth decay by cleaning plaque from areas where the tooth brush cannot reach. According to the American Dental Association (ADA), using floss as an interdental cleaner goes a long way in preventing the future development of tooth decay and cavities. There are studies that would suggest when flossing is done properly, it can help to reduce the chance of tooth decay by up to 40%. The key to flossing is that it must be done gently, as to avoid damaging the gums when cleaning your teeth of plaque and debris.
At Carson & Carson, DDS, we recommend trying to gently floss at least once per day. When done too hard or with dirty floss, flossing can harm gums or spread bacteria. Give us a call to find out more information about flossing or other preventative dental care services available at Carson & Carson, DDS today (805) 983-0717.
Benefits of Flossing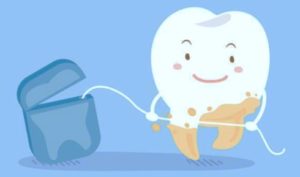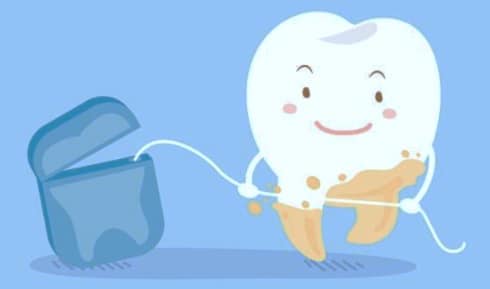 Flossing can offer great potential benefits when it is done properly to clean in between teeth and even slightly into the gums. Similarly to brushing, the main benefit of flossing is removing plaque and food debris that get stuck in your mouth. Combined with a daily routine of brushing, flossing: is a great addition to your daily routine of oral hygiene, can be done in just 1-2 minutes, and can potentially reduce the chances of tooth decay and cavities by up to 40%.
Flossing can directly help prevent:
Periodontal (Gum) Disease
Gingivitis: Early stage of gum disease.
Cavities
Tooth Decay
The proper use of floss can help you maintain clean oral hygiene and fresh smelling breath. Dentists don't just hand it out as parting gifts; we truly believe that it offers clear benefits in fighting tooth decay when it is used properly. Call Oxnard dentist Carson & Carson, DDS today for advice on preventative dental care or to schedule an appointment for cleaning (805) 983-0717.
How to Floss Properly
The effectiveness of using dental floss is based on how well you utilize it as a cleaning tool. A recent study showed that professional, daily cleaning with floss reduced the chances of cavities forming by up to 40%. Opposed to this, many studies where participants floss for themselves show a far smaller impact from the benefits of flossing. This would imply that flossing is all about the technique used, and it can be an extremely effective form of prevention when it is done at a professional level, similar to how a dentist would do it. The proper technique to get that professional level of cleaning is as follows:
Before you start, the first thing you should know is that you should only use dental floss, water picks, or tiny brushes to clean in between your teeth; substitute materials such as cutlery, paper cards, or fingernails can actually do harm to your teeth.
Start by breaking off about 1.5-2 feet (18-24 inches) of dental floss.
To easily maneuver the floss, hold it with both hands. Grip the floss tightly between thumb and forefinger of both hands creating a firm level of control over the floss while keeping it tightly strung.
Gently move the floss between teeth and move it across the inner surface of both sides of each tooth. Adjust the floss as needed to ensure that you are only using a clean section of the floss when cleaning your teeth.
To get a deep clean for each tooth, clean slightly blow the gum line as well. When the floss reaches the point of the gum line, bend it into a "C" shape across one side of a tooth. Then, gently rub the dental floss against the tooth just below the level where the gums meet the tooth.
Throughout the entire flossing, hold the floss tightly against the tooth, but move it gently to avoid hurting the gums. This process of flossing daily can be painful the first few times it is done, and may even result in bleeding. In just 1-2 weeks of flossing, your gums should not be sensitive or in pain from proper flossing anymore. If you are still having any issues with sensitivity or bleeding from your gums after 1-2 weeks of flossing, then you should contact your dentist.
Affordable Care from Experienced Oxnard Dentists – Carson & Carson, DDS
We offer a variety of affordable preventative care services to keep your teeth healthy including: dental cleanings, CT Scans, and Fluoride treatments. Schedule an appointment today with the Oxnard dentist with over 45 years of experience – Carson & Carson, DDS (805) 983-0717. Our Oxnard office is available 24 hours a day for emergency dental treatment.
Reviews
Teresa Lucero
23:30 03 Jan 23
I really trust Dr. Dereck Carson, he's very gentle and he's been my dentist for years and never had a problem. He's very honest person .
Julia C.
20:38 29 Dec 22
Very skilled, knowledgeable & considerate. I have had pretty terrible dentists in my past, which caused a lot of pain. I am never in pain with this office & feel amazing when I leave. Thank you so much!!!
Yolanda Sanchez
01:05 02 Dec 22
I had a dental emergency, dental insurance but limited finances for this unexpected emergency. The front staff and assistants are so friendly and great at making you comfortable from when you first walk in and Patty was amazing figuring out a solution with Dr Acacio to my dilemmaI can't thank them enough for their kindness and professionalismI highly recommend them!!!!p.s. I do not like going to the dentist so when I say they are great… they are GREAT!