These are a few of the cases where partial dentures were used to restore aesthetic & function to a patient's smile.
Case Study 2: Fixed Pre-Existing Partial Denture

This patient had a pre-existing partial denture, which gave her a poor contour to her lips, an abnormal smile line, and plane of occlusion. We corrected these issues with a new set of partial dentures.
Case Study 3: Smile Restored With Partial Dentures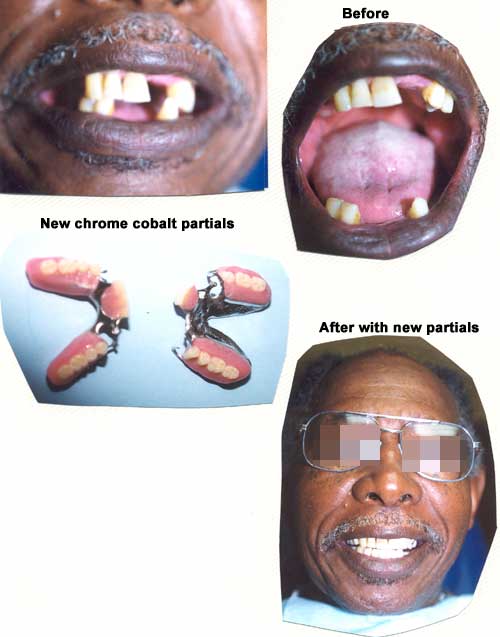 This gentleman had an undetectable set of partials. He was very patient and allowed me to do my best effort. Many patients are in a hurry, and as a result, there are compromises. We were able to provide him with a comfortable pair of Partials that did not have visible clasps.
Visit our partial dentures page to learn more about what to expect with a new set of partials.
Request a Consultation
Reviews