Our family dental practice helping Ventura County patients for over 45 years.

Orthodontics and Braces
Having a beautiful smile is our #1 priority for our patients when it comes to braces and orthodontics. When you meet people for the first time, your smile is often the first thing someone remembers. Which is why we offer a professional orthodontics team, committed to creating beautiful smiles with our orthodontic and dental services.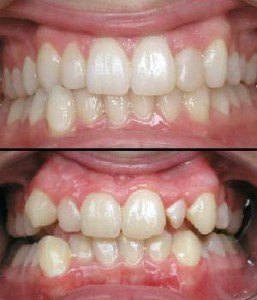 Orthodontic Services
Braces
Ceramic Braces
Clear Aligner Braces (Invisalign)
Types of Orthodontic Cases
Class II Malocclusion
Class III Malocclusion
Invisalign Clear Aligners
Crowding w/ Extractions
Crowding w/out Extractions
Pediatric and Children
Impacted and Blocked Out Teeth
Spacing Problems
Cross Bites, Deep Bites & Open Bites
Missing Teeth
And many other different types of orthodontic cases