Our family dental practice helping Ventura County patients for over 45 years.

Dental Infections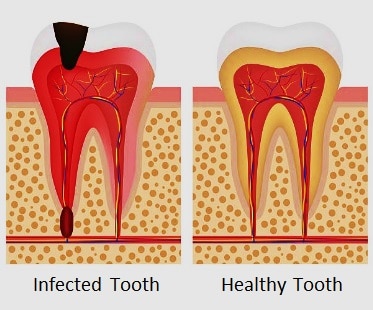 Dental infections can take many forms and have several causes.
When sever, the face gets extremely swollen, and the eyelids can shut. The cause for the infection must be eliminated as well as antibiotics to be used before It can be controlled. It takes a minimum of four days to get an infection under control.
This girl was treated a quarter of a century ago. Her mother neglected her permanent first molars and they became infected. I opened up the tooth to allow the puss to drain out. With antibiotics, she was under control in about five days. The man below had a failed root canal from the dentist across the street. His case required me to cut into the abscess to get drainage. This case, again took about five days on antibiotics to control the infection after the drainage. Sometimes I have to do IV sedation on these patients because the pain is so unbearable. With IV sedation, they will not remember anything.