Our family dental practice helping Ventura County patients for over 45 years.

Emergency Dentistry
Call 805-983-0717 now to get immediate help!
Injuries to the mouth can be life threatening, if they are left untreated. A Cracked tooth or debris between your teeth can leave an opening for bacteria, which can lead to infections or worse.
If you are in need of immediate treatment to save a tooth, have tissue bleeding that wont stop, or are in severe pain, you need the the emergency dentists at Carson & Carson, DDS. We use top of line technology and a sense of urgency to diagnose and treat a host of oral maladies, including broken teeth, foreign objects lodged between teeth, and puncture wounds.
Request an Appointment
Common Causes for Dental Emergencies
Broken/Chipped Tooth
Teeth can chip or break during sports, a fall or other type of accident. If your tooth has chipped, but you bring it with you to your appointment, it may be possible to reattach the pieces to your existing tooth. We recommend that you make an immediate appointment, handle the tooth as little as possible to prevent additional damage and bacteria, and bring it with you to the appointment. Carson & Carson, DDS. will examine the tooth and your mouth and make the assessment whether it can be reattached.
Gum / Tooth Pain
Severe pain coming from a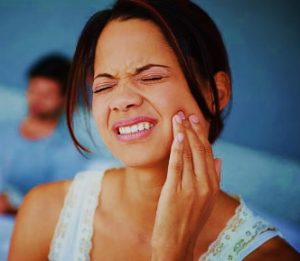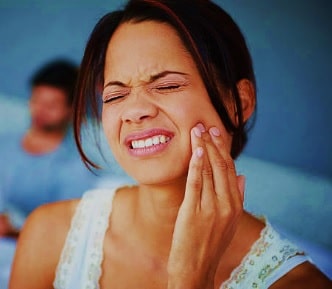 tooth or gums can be a symptom of a larger problem. Our office has seen patients who have tried to cure their pain with home remedies, that have done nothing to solve the underlying issue. When they finally come in, the problem has gotten so bad that more intensive treatment is needed. This can mean a root canal or other surgical process to get to the problem. When you are feeling a pain in your mouth that won't go away, make an appointment with Oxnard Dentists Carson & Carson to get the issue looked at and diagnosed.
Oral Punctures
Oral Punctures can be caused by foreign objects like knives or picks, loose braces wires, or hard foods and can lead to open wounds in the cheeks, gums, or tongue that can bleed and get infected. If this is the case with your situation, contact our emergency dentists today so that we can take care of the issue before it gets worse.
Tips for Dealing with a Dental Emergency
There are some things that you can do immediatly to reduce pain and the possibility of infection stemming from an oral emergency:
– If your tooth has been knocked out, clean it gently in warm water, removing any dirt or tissue.
– Rinse your mouth with warm water to remove dirt or excess tissue.
– If you experience swelling or other facial trauma, apply a cold compress to the area.
– DO NOT TAKE ASPIRIN. Aspirin is an anti-coagulate and can lead to excess bleeding. If you are in pain, take acetaminophen (like Tylenol).
If you have a wound that you believe to be immediately life threatening, call 911 to get help. If you are experiencing pain to the gums, a toothache that won't go away, or any other kind of dental issue, call Oxnard emergency dentists Carson & Carson at 805-983-0717 and make an appointment.
Request an Appointment