Our family dental practice helping Ventura County patients for over 45 years.

Dental Crowns
Oxnard's best dental practice for over 45 years
Dental crowns are one of the most common dental procedures we perform.
A dental crown is a cap that is placed over the existing tooth and is used to protect a weak or broken tooth from further damage, to help replace a filling when most of the tooth has been removed, or is in high risk of being damaged by tooth decay. A dental crown can also be used for cosmetic dentistry purposes, like covering up a discolored tooth, dental implant, or a tooth that has recently had a root canal performed.
Another common use of dental crowns is to help create a dental bridge, which is a procedure for attaching a replacement tooth to the mouth to cover a gap. The crowns act as a support anchors, called "abutments", for the new tooth, called the "pontic".
The different kinds of Dental Crowns
Dental Crowns are made from different materials, depending on the use case:
Stainless Steel is used primarily on children and is placed completely over the tooth to prevent decay. Crowns made from stainless steel are cost effective and meant to be temporary, naturally falling out to make way for the permanent tooth.
Alloys, like gold or platinum, tend to be long lasting dental crowns that can withstand daily use from chewing and biting. Since they are more noticeable, due to their metallic color, they are used in more conspicuous areas of the mouth like the molars.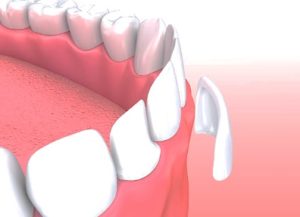 Ceramic/Porcelain dental crowns have a natural tooth color and can be used for both restorative and cosmetic purposes. While not as durable as metal, with proper daily oral care, ceramic and porcelain crowns can last a lifetime. Since these crowns have no metal, they are perfect for patients that have a metal allergy.
We treat every patient with the dignity and respect they deserve
Choosing the right crown for your situation should be made with the advice from your dentist. When you visit the dental office of Carson & Carson in Oxnard, we will discuss which dental crown options are best with you. We have been helping residents in Oxnard and surrounding cities get better smiles for over 45 years. Set up an appointment or call our office at (805) 983-0717.
Request an Appointment