Our family dental practice helping Ventura County patients for over 45 years.

Dental Services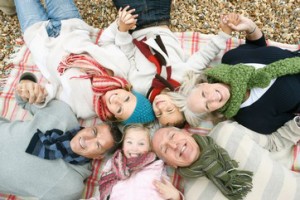 At CarsonDDS.com, we offer the best quality dental care in all of Ventura County with stress free treatment plans and state of the art technology. Our expertise and 45 years of experience in the dental industry will make your visit to our practice a comfortable and easy learning experience where you can expand your knowledge of caring for your teeth and their health. We are a family owned business, which means you will feel right at home having your dental work completed in a comfortable patient environment. Visit the Oxnard dentist offering super quality, pain free dental care since 1972 – Carson & Carson, DDS with conveniently located offices in Oxnard and Camarillo. Many dental insurance providers accepted. Call today to schedule an appointment (805) 983-0717.
View a list of our office locations to find one close to you, and more specific directions to our offices can be found here.
Types of Dental Services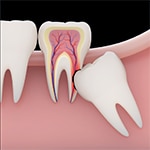 Wisdom Tooth Removal is a necessary procedure for many of the cases we treat. Our two dentists have over 60+ years of combined experience in oral surgery and provide a smooth and painless experience for many of our patients when removing wisdom teeth. Wisdom teeth can be the cause of many complications with your health including an increased likelihood of developing certain oral cancers when they do not have the room to grow in properly.
Invisalign is a popular and nearly invisible alternative to traditional braces that we offer at Carson & Carson, DDS. Affordably whiten and straighten your teeth simultaneously with an Invisalign clear aligner available at Oxnard Dentist Carson & Carson, DDS.
24/7 Emergency Dentistry services are available for all of our patients from our Oxnard location. If your dental issue is non life-threatening, then call us for immediate assistance with many dental emergencies such as: broken/chipped teeth, toothache pain, oral punctures, or a dislodged or avulsed tooth.
Dental services for Adults and quality care for individuals of all ages is available at Carson & Carson, DDS. We are a family owned Oxnard dental practice that offers many treatments for adult patients ranging from routine checkups and cleanings to root canals and dental crowns. Find the experienced dentists that you're looking for and excellent dental care at affordable prices from Carson & Carson, DDS in Oxnard, California.
Pediatric Dentistry for Children is available for kids of all ages. It's best to bring them in at around 1 year of age to get a jump start on keeping their teeth in healthy shape. We have been doing pediatric dentistry for over 30 years, so we know what it takes to get your kids enthused about proper oral hygiene.
Tooth Attrition, Erosion and Fractures will happen with the use of your teeth. At Carson & Carson DDS, we can help fix your chipped or eroded teeth and help begin a preventative plan from dental erosion happening again.
Cavities & Tooth Decay are the result of bad oral hygiene habits. Some tooth decay cases can be treated easily with a filling, others may require more extensive work such as a dental crown or a root canal to be restored properly. The best defense against tooth decay is maintaining a good oral hygiene routine.
Cosmetic Dentistry and Dental Makeovers are a specialty at Carson and Carson, DDS. We offer same day crowns, bridges, and veneers that we produce in our in house lab with high quality porcelain or composite resin. Restore the aesthetic glow to your smile with affordable cosmetic dental treatments available at Carson & Carson, DDS in Oxnard, California.
Dental Crowns are done in house with our state of the art CEREC Mill machine and are completed within the same day. Our CNC mill is capable of producing brand new crowns within 25 microns of accuracy. Incredibly precise crowns for the perfect fit available same day and at affordable prices at Oxnard Dentist Carson & Carson, DDS.
Dental Bridges are completed in our in house lab and have provided an excellent solution in many cases that we've treated in the past 45 years that we've been serving Ventura County. We have many cases studies to showcase the wonderful smiles that were restored from the use dental bridges on the page itself. Get your dental bridge from an affordable, experienced dentist in Oxnard, California.
Dental CT Scan and Digital Radiography are provided in house at Carson & Carson and are done with state of the art Sirona machines. We then use these highly precise digital images to give you more accurate dental advice and treatment. When it comes to taking clearer images for the betterment of your health, settle for nothing less than state of the art technology provided at Carson & Carson, DDS.
Dental Implants are used in many dental treatments. We are an experienced implant dentistry having offered dental implants to patients for over 20 years now. Our implants are made on site with the finest of dental materials in our in house laboratory and are offered at affordable prices. Many forms of dental insurance are accepted at our Oxnard & Camarillo practices, and financing is also available through Care Credit.
Full Dentures and Partial Dentures are another alternative for restoring the functionality and aesthetic to your smile. Both of our dentists have decades of experience using dentures as a form of treatment at Carson & Carson, DDS. Our dentures are produced same day on site, can be adjusted at any time to find that perfect fit, and offer an affordable treatment for many cases we see.
Fillings are a treatment used to fill in small-medium cavities. Tooth decay is removed from the tooth, and a filling composed of amalgam (silver), composite resin, gold, or porcelain is then used to restore the function of the tooth. Our two dentists perform filling procedures frequently and have successfully treated thousands of cavities using this method over the years.
Tooth Infections can turn into a bigger problem very quickly. Before you know it, a dental infection can turn a preventable situation into a scary, life-threatening issue that can cause face altering damage. We offer our patients a 24 hour availability for dental emergencies such as toothache pain caused by dental infections.
IV Sedation will bring a stress free experience to your next dental visit and eliminate any fear of visiting the dentist. Both of our dentists are certified conscious sedation examiners, and have decades of experience performing dental treatment on sleeping patients. At Carson & Carson, DDS, you can choose to comfortably sleep through every dental procedure you take part in.
Oral Surgery and maxillofacial surgery are a specialty of Carson & Carson, DDS. Our two dentists have over 60 years of combined experience performing oral surgery to treat a variety of dental issues such as the removal of tumors or abscesses.
Partial Dentures can be completed as an alternative with undetectable results. Get the functionality and natural look of dentures without the hassle of wearing a full set of dentures. Affordable dentures are produced on site and can be done in a single day at Carson & Carson, DDS.
Preventative Dentistry is an important part of your oral health used to prevent the development of: tooth decay, gum disease, and oral cancers. Avoid the pain and expensive treatments that arise as a result of bad oral hygiene habits by investing in an experienced preventative dentist at Carson & Carson, DDS in Oxnard, California.
Root Canals and Endodontics treatments can be painless procedures at Carson & Carson, DDS. Our dentists have over 45 years of experience performing root canals and come highly recommended as root canal specialists in Oxnard.
Teeth Whitening is available to restore the shine to your smile. In the 45 years we have been providing dental care, our dentists have whitened even the most severely stained teeth teeth to the perfect shade. Quality dental care from experienced dentists available at affordable prices from Carson & Carson, DDS.
Tooth Extractions are a last resort option to fight to infections and tooth decay, but they are also used in some orthodontic treatments. At Carson & Carson, we always aim to provide pain free tooth removals that leave minimal scarring.
At Carson & Carson DDS, we provide dental care with state of the art digital technology supported by years of experience and certified training in all 9 major dental specialties. You can read more about what our patients have had to say on our reviews page or yelp, or call us today to schedule an appointment (805) 983-0717.
The 9 Official Dental Specialties:
Dental public health is the study of social health policies and dental epidemiology.
Endodontics and Root canal therapy with the study of diseases of the dental pulp in patients.
Oral and maxillofacial pathology are important for the study, diagnosis and treatment of oral / maxillofacial related diseases and dental issues.
Oral and maxillofacial surgery  involving tooth extractions, dental implants and facial surgery.
Oral and maxillofacial radiology  is important for the study and radiologic interpretation of oral and maxillofacial diseases.
Orthodontics and dentofacial orthopedics involves straightening teeth and modifying the midface and mandibular growth.
Periodontics / periodontology is the study / treatment of diseases of the periodontium involving non-surgical and surgical. Also involves placement of dental implants and maintenance of dental implants.
Pediatric dentistry, also known as pedodontics is the practice of dentistry for children.
Prosthodontics involves dentures, bridges and the restoration of dental implants. Prosthodontists can also have specialized training in "oral and maxillofacial prosthodontics." This involves the discipline concerned with the replacement of missing facial structures, such as ears, eyes, noses, etc.
Dental Insurance
Carson & Carson, DDS is proud to offer great coverage for our dental services from a large number of major dental insurance carriers, some of which include:
MetLife, Delta Dental, Aetna, Cigna, Humana, Guardian, United Health Care, Anthem Blue Cross, Assurant, Premier Access, Connection Dental, United Concordia, and DenteMax.
You can see a full list of dental insurance carriers that are in network on our dental insurance page.