Our family dental practice helping Ventura County patients for over 45 years.

Dental Services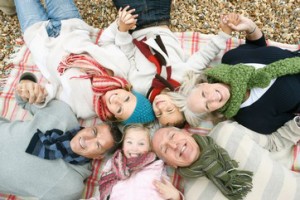 At CarsonDDS.com, we offer the best quality in dentistry with painless treatment and state of the art technology. This will give your visit to the dentist a fast, easy and fun learning experience with education on your own teeth and their health. We are a family owned business, which means you will feel right at home having your dental work completed in a comfortable patient environment.
Types of Dental Services Offered
Dentistry for Adults is specialized for any dental procedure at Carson & Carson DDS. We are a family dentist ranging from your basic teeth checkup appointments to your full scale surgical procedures to put your needs in good health.
Dentistry for Children is available for all kids of all ages. It's best to bring them in at the youngest age to get a good jump start on keeping your kid's teeth in healthy shape. We have been doing pediatric dentistry for over 30 years, so we know what it takes to keep your kids coming back to the dentist.
Tooth Attrition, Erosion and Fractures will happen with the use of your teeth. At Carson & Carson DDS, we can help fix your chipped or eroded teeth and help begin a preventative plan from dental erosion happening again.
Cosmetic Dentistry and Dental Makeovers are a specialty at Carson and Carson DDS. We have many case studies on display to bring your cosmetic dentistry to a happy decision and a beautiful smile.
Creating Dental Crowns can be done with our state of the art, in house Cerec machine and completed within the same day or 24 hours. It's a CNC mill that cuts you a new crown with 25 microns of accuracy.
Dental Bridges are completed with our in house lab and have been an excellent alternative in many cases.
Dental CT Scan and Digital Radiography are provided in house at Carson & Carson DDS and are state of the art technology for providing the best digital imaging before any dental procedure.
Dental Implants and Surgery Procedures are top of the line at Carson & Carson DDS. We have been completing successful dental implants for over 20 years
Full Dentures and Partial Dentures are another alternative for a complete appearance change. Dr. Carson has many years of experience completing partial and full dentures for the upper and lower mouth.
Tooth Infections can turn into a bigger problem fast. when untreated. We can handle most dental emergencies dealing with tooth infections, and can take patients out of pain quickly.
IV Sedation will easy your next dental visit and eliminate the fear of visiting the dentist. As an alternative, we also offer IM Sedation for our patients.
Oral Surgery and maxillofacial surgery are a specialty of Dr. Carson. Please inquiry with Dr. Carson for all Oral Surgery procedure questions.
Partial Dentures can be completed as an alternative with undetectable results.
Preventative Dentistry is part of your oral health to prevent tooth decay, gum disease, and other expensive dental restoration repairs to your mouth.
Root Canals and Endodontics are a painless procedure at Carson and Carson DDS. We specialize in root canals and advanced dental endodontic procedures.
Teeth Whitening is an important touch to getting your teeth to look perfect again. We will whiten your teeth to the perfect shade, even if they have been severely stained over the years.
Tooth Extractions become a last resort due to infections, decay or orthodontic treatment. We can provide painless procedures for teeth removal and specific tooth extractions.
At Carson & Carson DDS, we provide state of the art digital technology and procedures, with years of dental practice, experience and universal training in all 9 major dental specialties.
The 9 Official Dental Specialties:
Dental public health is the study of social health policies and dental epidemiology.
Endodontics and Root canal therapy with the study of diseases of the dental pulp in patients.
Oral and maxillofacial pathology are important for the study, diagnosis and treatment of oral / maxillofacial related diseases and dental issues.
Oral and maxillofacial surgery  involving tooth extractions, dental implants and facial surgery.
Oral and maxillofacial radiology  is important for the study and radiologic interpretation of oral and maxillofacial diseases.
Orthodontics and dentofacial orthopedics involves straightening teeth and modifying the midface and mandibular growth.
Periodontics / periodontology is the study / treatment of diseases of the periodontium involving non-surgical and surgical. Also involves placement of dental implants and maintenance of dental implants.
Pediatric dentistry, also known as pedodontics is the practice of dentistry for children.
Prosthodontics involves dentures, bridges and the restoration of dental implants. Prosthodontists can also have specialized training in "oral and maxillofacial prosthodontics." This involves the discipline concerned with the replacement of missing facial structures, such as ears, eyes, noses, etc.